Over 2.5 Goals Tips
Below you will find our pick of Over 2.5 Goals tips for the next couple of days. These are picks where we look to predict games where the total number of goals score in a game is three or more.
Today's Double
Ajax vs Feyenoord
Over 2.5 Goals

Arsenal vs Tottenham
Over 2.5 Goals


£10 Returns £22.20
Recent Results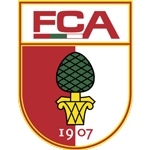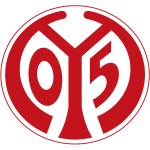 14:30 PM
Germany Bundesliga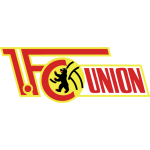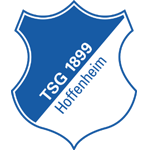 Union Berlin
1899 Hoffenheim
14:30 PM
Germany Bundesliga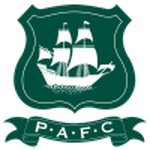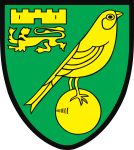 15:00 PM
England Championship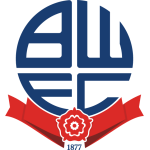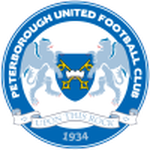 15:00 PM
England League One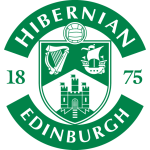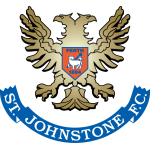 15:00 PM
Scotland Premiership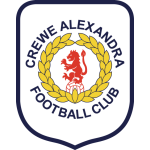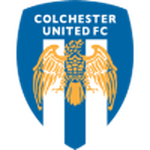 15:00 PM
England League Two
Over 2.5 Goals
One of the many variants available to fans if they want to place a bet on their favourite sports team, the option Over 2.5 Goals is also among the most popular. It's based on a simple idea: you're betting the match will have at least three goals between the two teams involved. It doesn't put that pressure on a single team and doesn't require a particular player to score or for something to happen in the first or second half of the match. It just needs to be a match with 3+ goals. A significant advantage is that you get to enjoy the game, regardless of who is scoring, as you're still on your way to winning.
Learning how to figure out which matches are more likely to have a high number of goals score is what's required, though you also have the option to use Over 2.5 goals tips from our website or elsewhere online.
Over 2.5 goals meaning
The meaning of "Over 2.5 Goals" is easy enough to explain. You're betting that there are over 2.5 goals scored in a match of your choosing. Since you can't have 2.6 goals scored in football games, this option signals that you expect a minimum of 3 goals to be scored. The bet covers both teams involved, so you need a combined three or more goals within those 90 minutes of regular game time (including injury extra time).
For example, a match ending in 3-0, 0-3, 2-1, 2-2, etc., would fit that description and would be a winner for you. If Manchester United and Liverpool are playing a match, you could place an Over 2.5 Goals bet on it. If the final score is 2-1 for Manchester United, you win because at least three goals were scored.
The popularity of this type of bet is explained through the odds and payoffs that are possible, but it also requires some research beforehand unless you already know the teams involved.
Over 2.5 goals Tips
You will find plenty of Over 2.5 Goals tips online, both on our website and from other tipsters. Many of these will be explained by the tipsters in question, and when that's the case, I suggest you read up on their reasoning. It will tell you how to think about this type of bet. Learning what is required to be confident in a prediction for a match with over 2.5 goals will allow you to do it yourself in the long run.
How to Pick a Match for an Over 2.5 Goals Bet
Picking a match for a bet on Over 2.5 Goals requires some research if you want to do it yourself. You can start from our picks, which are listed on this page, and then narrow the list down to the matches you like.
Below there are ten things that you can watch out for when selecting a game for an Over 2.5 Goals bet:
Teams with strong attacks: you can easily spot these since they score many goals. Look at their recent matches and how they've been doing in the season.
Teams with weak defences: you also want to see teams that always seem to receive one or more goals. Whether it's because of the defence or the goalie, you want to see that they rarely end a match without a ball hitting the back of their net.
Recent history: teams in good form and scoring many goals in recent matches are always a good bet. If they're not in good form, and others are scoring easily against them in the last few games, that can also work in your favour.
Head-to-head results: the two teams have likely met in the past, and they already have a history that you can consult. It won't be the same in the next match, but you can figure out how they usually play against each other and how many goals are scored on average.
Current position: are they fighting at the top of the table or trying not to get relegated? Is it a critical moment where a win for one of them would get them first place or would keep them in the same league? If one side has something to fight for and the other doesn't, it's more likely to be a game with attacking football.
General playing style: some teams are used to playing on the defensive, counterattacking when they can. Some teams are all in when it comes to the offensive. Ideally, you want two offensive teams with weak defences.
Suspensions and injuries: check for both, especially if they're new, as they might impact a team's recent form.
Does the weather allow an offensive style: if there is ice or mud on the pitch, or if there is a storm, these can all make the players slow down and miss passes, and it can just make it a miserable experience where nobody has an easy time scoring.
Do they behave differently based on the time of the year: some teams might do very well when the season starts but then slow down during the colder months. There are moments when the recent form might not be as useful to you if the conditions under which they play change.
The Referee: is it a referee that allows the game to flow freely, or does he keep a tight lid on it by stopping it and giving yellow/red cards? Does he often give penalties? Some of these actions are more likely to result in goals, or on the contrary, they may slow the game down.
Advantages of Over 2.5 Goals Betting
There are certain advantages for Over 2.5 Goals bets that should be mentioned. For one, you are looking at higher odds, so the amount you can win tends to be better.
Second, it's a great bet to place while watching the game. You can enjoy all the scored goals, without caring which of the two teams will win. If you root for one of the two teams, you might have a reason to smile at the end of the game, even if the other side wins.
If you enjoy doing your research but don't have much experience, it should be easy to get started with this type of bet. Over 2.5 predictions require that you look at the form and history of the two teams, and it rewards research if you like doing it yourself.
Disadvantages
While people enjoy placing bets on outcomes of this type, Over 2.5 Goals is not always easy to predict. Experience doesn't guarantee success, no matter what happened in the past between two teams. You can look at the stats, but believing they predict the future is not a good idea.
There is much unpredictability when it comes to football, and a game can go either way. Low morale, a different strategy coming from a new coach, an unexpected training injury, or a red card early in the game that might make one of the teams go entirely to the defensive; plenty of things can result in a small number of goals scored.
One thing to watch out for is an overreliance on statistics. They help you spot the games that are more likely to have many goals, but they're not guaranteed.
Strategies to Use for this Type of Bet
While it's not a sure thing, there are steps you can take when assessing the odds of a large number of goals in a match. Keep an eye out for these when making your decision.
Looking at the form and style of the teams involved. The easiest is to check out the number of goals scored and received so far. Ideally, you want to see teams that score many goals but have trouble defending, so they get many as well. Or it could be a team with a strong attack going against one with a weak defence.
Player stats. For a team that scores many goals, it helps to look at the players that tend to do it and how they've been performing lately.
Injuries. If an attacker is missing because of an injury or a suspension, the former great numbers of a team might not materialize in the next match.
History of the two teams. Is one more likely to act like a hedgehog and stay in the defence against what they perceive as too strong of a team? Or are they likely to both go on the offensive, as they have done so many times? If they have many matches with over 2.5 goals scored, there is a decent chance that their next one will be the same.
Other external factors. Besides player injuries, several other things can influence a game. It might be played without spectators, and there might be a lousy pitch that doesn't allow players to sprint with the ball, or the players might not be as motivated because they weren't paid on time lately. Watch the news from both teams and the weather, which might give you an extra edge.
Having strategies in place while doing research should help you make better decisions. If you keep placing these bets and you want to understand the tips received from others, you can implement these steps when doing your research.
Over 2.5 Goals Predictions for Today
On this page, you will also find several predictions for today, which are great options if you want to bet for Over 2.5 Goals. You can also see the grade of confidence that we have in each prediction. If you don't have the time to make these picks yourself, these are excellent options. We take that time to research and find the likeliest matches to end with many goals, and you can take advantage of that.
How to Place a Bet on Over 2.5 Goals
You must find a bookmaker offering odds for Over 2.5 Goals to place a bet of this type. We have a selection of trustworthy bookmakers that we recommend, and this option should be available at all of them.
Once you've found a bookmaker that you want to proceed with, you must find the football match you want to place the bet on. Research and find a good game, or go with one of our best picks for Over 2.5 goals. Click on that match and find the option to bet on Over 2.5 Goals. Type in how much you want to bet, and finalize the action.
The Alternatives: Under 2.5 Goals and others
Since there is an Over 2.5 Goals option, you will also find one that calls for Under 2.5 Goals. When you're researching, if you find matches where both teams are unlikely to score much, it might still be useful as a candidate for Under 2.5 Goals. As long as the game ends with a total of 0, 1, or 2 goals scored, you will win. It feels much more restrictive, and rooting for a match with many goals is more fun, but the option is appropriate for certain games.
Options like Over 0.5 Goals and Over 1.5 Goals are also available, but the odds are much lower than for Over 2.5.
It's sometimes difficult to predict and requires some research, but Over 2.5 Goals is a popular bet for a good reason. It can be enjoyable to have a bet of this type on a game, especially if you're watching it yourself. The payouts can also be very good.