Bet Of The Day
Below you will find our algorithms selections for the best bets for today. Play them as singles or group them up to create higher value ACCAs.
Today's Double
Atalanta vs Cagliari
Atalanta Over 1.5 Team Goals

Liverpool vs West Ham
Liverpool WIN


£10 Returns £21.00
Today's List
TIP:
Atalanta Over 1.5 Team Goals
14:00 PM
England Premier League
Tomorrow
14:00 PM
Thailand Thai League 1
Recent Results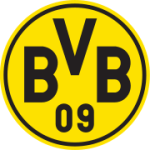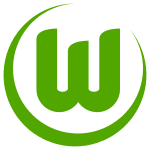 Borussia Dortmund
VfL Wolfsburg
14:30 PM
Germany Bundesliga
TIP:
Borussia Dortmund Over 1.5 Team Goals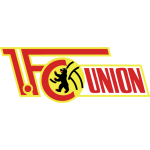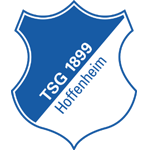 Union Berlin
1899 Hoffenheim
14:30 PM
Germany Bundesliga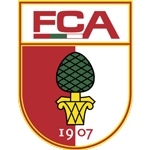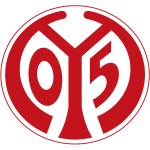 14:30 PM
Germany Bundesliga
TIP:
Over 2.5 Match Goals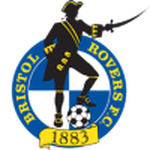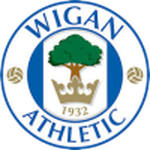 15:00 PM
England League One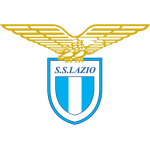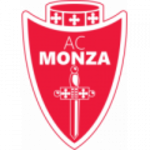 Bet of the Day
If you're getting into sports betting, you might be feeling a bit risk-averse at first, and if that's the case, you should know what a Bet of the Day is and what it offers you. The term refers to a daily bet pick from a website that they believe has the best winning odds. In the following article, we will explain this sort of bet, the odds of winning, and when it's a good idea to include it in an accumulator.
Bet of the Day meaning
The Bet of the Day is something you will find on websites that give out betting tips. Tipsters will pick the event with the best odds of winning for a particular day and refer to it as a Bet of the Day. It's their best recommendation, it has excellent value for the punter, and on average, they should be getting more of these right than wrong.
The pick is based on current form, recent news about the team or its players, current injuries for both teams involved, the history between the two sides, and so on.
This being a bet with high chances of winning, the rewards are typically low, so these are not the matches you win big with. There is the option of using it as part of an accumulator, though usually, this is recommended as a single bet.
You must remember that even with the odds being very high, there is no guarantee in sports, and a single player's good or bad day can ultimately turn the result around in a football match.
Even when looking at the tips from betting experts with a good history, it's a good idea to double-check for yourself and figure out why they chose their recommendation for Bet of the Day. Ideally, they will explain that bet suggestion, and you can learn about their thought process and how to pick a good bet yourself.

What to look for in a Bet of the Day
The Bet of the Day is a pick that should give you better odds than the bookmaker does. It's not just a match where the better team is likely to win because the return will also be meagre then. The tipster is looking for something undervalued, where he thinks the bookmaker is giving you too much in exchange for what's likely to happen.
It's all about value with the Bet of the Day, and a good tipster will know how to find the best possible recommendation. His previous knowledge of the teams involved and research on recent events will play into this.
As for your part, you should follow different tipsters and see what kind of explanations they give for their recommendations. As mentioned, look for high-value bets where you get much more than expected for that particular event. The tipsters will narrow it down for you, doing the heavy lifting as they sift through many football matches to find the gems.
It's up to you to pick the ones with the best odds from there, and you can either try to do it yourself by looking at the reasons given for those picks, or you can trust those recommendations. It helps if you look at the history of a tipster's recommendations. If they have a high success rate, then the odds are that they will continue to do better than average in the future as well.

How the Bet of the Day is Picked
As mentioned, the tipster will look for the bets with the highest value, which are likely to pay, yet you can still get a good return from them. Several things come into play when they're making their pick, and they can look at things like:
Current league position: especially towards the end of the season, a team's position indicates how well they've been doing, and if there is a big difference between them and their adversary, the odds are likely in their favour. It's just one element to look for out of many that can be considered.
Head-to-Head results from the past: the two teams have likely met before unless one of them is freshly promoted to the current league. If one has a history of scoring many goals or winning most of their matches, it's another element that could point to the outcome of the next game.
Home vs. Away form: some teams will do better at home, others not so much. It's another potential clue that could point to a specific outcome.
Recent form: if the favourite team is coming after a string of losses, it might not be as strong of a pick.
Player Injuries: there are almost always players injured in a team, but it's more relevant if it's one of the strongest players they have that's affected or if they don't have suitable replacements for them.
Other elements: it could be any number of things. Are they getting paid on time? Are they promised big bonuses if they win the match? If they're playing at home, are the supporters allowed in the stands, or does the game have to be played without spectators (it could significantly impact a team that's used to massive support from the crowd at home).
As you can see, picking a good Bet of the Day considers all the information available out there, so a good tipster will look at everything and stay informed. If he knows a specific league well, he might provide great tips for it, but it's not automatically a good idea to take their suggestions regarding the Champions League or the next World Cup.
Bet of the Day – How sure is it?
When it comes to sports betting, there is no sure thing. The same goes for the Bet of the Day. It is one of the lowest-risk bets you can make, provided that the tipster knows what he's doing, but many things could impact the outcome of a football game.
Remember, even if something seems like a sure thing, an upset is never out of the question in football. Don't place bets if you can't afford to lose those funds. A responsible tipster will remind you that they can't guarantee anything; they can only make a recommendation based on their best guess and with the information available to them.
Where to place a Bet of the Day?
As we have our suggestions for Bet of the Day, we also recommend the places where you can place them. The odds come from bookmakers with a good reputation that we recommend you use. They've been around for a while, offer good odds, and are secure. They also have great bonus deals when you first sign up or even along the way as you keep playing with them.
The bookmarkers each have their odds for the same event, so it's a good idea to shop around for the ones with the best return. The differences are rarely significant for individual bets; they're small but tend to impact rewards seriously when they're part of an accumulator. If the tipsters did their job right, the risks you're taking are not very high either, so a small win is still worth going after.
Beyond the odds they offer, signing up with a trustworthy bookmaker who pays quickly and has a good history overall is also essential. A reliable brand is built over many years, and it can quickly go downhill if they don't treat customers right.
Bet of the Day tips
Whether on their own or used as part of a larger bet, these are good options generally. They're considered good value options, and especially if you don't have much experience, I'd recommend you follow what the experts recommend.
Single Bet of the Day
Most Bets of the Day suggestions will be made for a single event, which would be the best option available that day, according to the tipster. You will not get a massive return from a wager like this since it's generally thought to be more likely to be a winner than a loss.
It's an excellent option for a player looking to have some fun and wants something that has a good chance of winning. Using the Bet of the Day will not be a get-rich scheme, no matter how well the tipster does with their suggestions. There is no guarantee that you will win with these bets; it's just more likely than not.
Double and Treble Bet of the Day
You can add multiple matches/outcomes to the same ticket for a chance at a bigger prize. When you do this with two or three, it's called a Double or a Treble, respectively. You get a more significant win if you guess all of them but lose everything if even one is incorrect.
Accumulator Bet of the Day
If the returns are still unsatisfactory, you can use an Accumulator, where you place4+ bets on the same ticket. The advantage is that they pay more, and the downside is that you must get them all right, and obviously, the odds are much lower that everything goes your way.
To create a bet like this, you can use the Accumulator Bet of the Day options available at some sites. Another way is to make one yourself, using multiple Bet of the Day tips and adding them to the same accumulator.
Bet of the day predictions
When it comes to Bet of the Day predictions, you can get them not just for the outcome of the match (win or draw) but also for several other possible events (number of goals scored, both teams to score, etc.).
Everyone can make predictions, but you're better off following tipsters that have a history of successful guesses. Their experience with sports betting in general and with particular leagues/teams also matters.
Football bet of the day
One of the most common Bet of the Day options will be for football games from the UK or elsewhere. Especially if you have some experience with a football league, I recommend you stick with it, even if you're following tipsters. If you're in the UK, and you already have a feel for the local teams, you will find it easier to find the best football Bet of the Day that makes sense. Doing this for an unfamiliar league will lower the odds for you.
Other Sports
Football isn't the only one that can be covered. Depending on the sport you're a fan of, the Best Bet of the Day may cover tennis, baseball, rugby, etc. Suppose a huge event is happening in tennis, like the Wimbledon Championships. In that case, the Bet of the Day allows you to participate in some form, even if you're unfamiliar with the players. You need to be sure about the tipster's knowledge of that game because you're taking a shortcut by placing a bet based on their recommendation.